Understanding Electricity contract offered by Electricity Provider  in Perth
One of the most common electricity contract in Perth Western Australia is a bundled electricity contract. Not only is this option very straight forward, simple to calculate but it's also pretty easy to understand.
Generally, when you receive a bundled electricity offer, you will be charged peak rate, off-peak rate and a daily supply charge. Other components that make up your energy cost such as the network cost, capacity cost and renewable charges are also lumped into the offer.
Therefore, the risk is sitting at the electricity provider  level and any increase in cost due to the way you use the energy, will be managed by the electricity provider.
Naturally then the biggest challenge with this kind of arrangement comes down to the basic contractual conditions of each electricity supplier.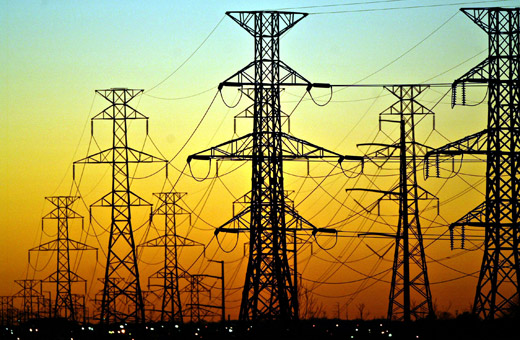 The Electricity market in Perth Western Australia is one of the most competitive in the country and with up to 8 electricity suppliers fighting for the same piece of the pie, it can get confusing knowing who to believe.
Electricity Suppliers or providers  will  market all kinds of exciting offers to lure business, often without properly disclosing all the hidden fees and charges.
If you want to be  a smart consumer, these fees and charges need to be calculated and examined closely based on the value and comparable risks matrix.
We see Perth Electricity Providers release these crazy offers on bundled electricity  all the time and at first glance, yes the peak energy offer seems quite  attractive but upon closer inspection you'll realize that this is only covering up the high off-peak rates that have not been mentioned.
So Its easy for business  consumers to get confused and just assume they are getting a quality energy offer without fully analysing the package in complete detail and reading the fine print.
On top of those rates, there are various other factors you will have to consider including the minimum take component, the annual Consumer Price Index (CPI) adjustment, an overrun charge, network pass through cost and any changes in law.
The least favorable pricing structure for business in Perth,  is an unbundled electricity contract  and this sort of structure is very common in the eastern states. The majority of electricity suppliers in Melbourne, Brisbane or Sydney apply this sort of methodology into the electricity contract.
All the components that make up your electricity cost such as the energy cost, capacity cost, network cost, renewable cost are fully disclosed and charged accordingly.
Any variation in cost due to the market changes or the way you use the energy will be pass through to you, generally at a cost.
The energy suppliers generate revenue from the energy you use and you as the customer have to manage your own risks.
Although, the energy rates for peak and off-peak appear to be very low,  you will need to be aware that there are other components that will make up your final cost.
Generally speaking an unbundled electricity contract offered by a Perth based Electricity provider is very attractive, in principle.
However in reality, as a business consumer you may end up paying unnecessarily higher rates, due to a lack of knowledge on how the costs are really structured.
Unbundled electricity contracts are transparent, but have higher risks but perhaps cheaper if  managed well.
Which one is the best  electricity contract then? This obviously all depends on your annual consumption and the amount of resources that you have in place.
If your business is located in Perth and  spend less than $1 million per annum on electricity account and do not have the manpower to manipulate the way you use the energy then the bundled offer is generally cheaper and has lower risk potencial to your business.
However If you spend more than $1 million per annum, an unbundled electricity offer will give you more  of an opportunity to cut your cost, provided you have a clear understanding on how to manipulate your load. In order to take full advantage of an unbundled offer you need a well planned energy management system in place as well as the resources to do so and obviously not every business has this.
As a consumer negotiating an electricity contract with various electricity suppliers in Perth, we  encourage you to speak to one of our friendly, non pushy consultants so as to further understand your options. We can assist  you navigate and find the best deal that provides not only  value for money but a minimum risk to your business.
We will personally assess the requirements of your business in terms of cost, consumption, future growth and find you the most competitive electricity supplier to supply your business here in Perth Western Australia.