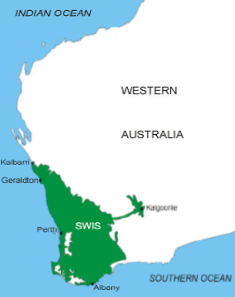 The energy market in Perth was deregulated in 2006. Since deregulation, the state government segregated Western Power into 4 separate entities.
Western Power which still retains its original name is the network operator. They manage all aspects of the network maintenance and infrastructure. The Western Power network forms the vast majority of the South West Interconnected Systems (SWIS).
Verve Energy is the electricity generation business of the state government. They produce and sell energy to the retailers.
Synergy is the energy retail arm of the state government. They retail gas and electricity through the SWIS (South West Interconnected Systems). They service approximately 800,000 customers in the SWIS.
Horizon Power is Western Australia's regional and remote electricity provider.
Although finding the right electricity retailer to supply your business in Western Australia can be quite a challenging process, the creation of these four entities created a new market rule in order to encourage competition and increase efficiency.
WHAT DOES THIS MEAN FOR BUSINESSES?
Companies who consume more than 50,000kWh or $10,000 per annum on electricity, or 160gj or $5000 on gas do have a choice of energy retailers in Perth. As a business, if your energy usage for the year exceeds these amounts, you are considered 'contestable' and have the power to select your energy provider in Perth.
At Carbon Energy Expert, we are in the business of managing this procurement process for your company. Our comprehensive buying process will help you finding the right electricity retailer in Perth. We have the man power and expertise in identifying the risk and making sure you will enjoy savings from the right energy retailer.
Our tendering process is transparent and we welcome our client's feedback. Give us a call for a free no obligation chat.