MORE THAN 20 MILLION DOLLARS HAS BEEN CUT FROM OUR CLIENTS ELECTRICITY BILLS
We've slashed their power bills by up to 48% without them paying a single cent to us.
WE ARE THE ENERGY SPECIALIST
We remove the hassle and the time from dealing with the numerous electricity suppliers by doing all the evaluation and analysis on your behalf to ensure you maximize your savings on your electricity bills.
Our tendering process is fast, efficient and will only require a minimum involvement from you (all you need to do is just complete a Consent Form). However we do keep you informed throughout this service and we do encourage your input at anytime.
It is up to you, the decision is entirely yours, there is no pressure, we are here to present you with all the crucial and right information in order for you to make an informed choice.
We operate just like a finance broker, we get remunerated by the winning supplier should you accept our recommendation. There is no direct cost to engage our expertise.
SAVING OUR CLIENTS UP TO 48% ON THEIR ELECTRICITY BILLS
Navigating the Energy supply market and selecting an electricity supplier in Perth and Regional Western Australia can be a challenging, costly and time consuming process for business owners.
With many suppliers to choose from in Perth, each with their own rates and packages to weigh up it is hard to know for sure if you are indeed getting the best deal.
Here at Carbon Energy we do the hard work for you by comparing and analysing what each electricity supplier offers. We provide you with the best package tailored to meet the Energy needs of your business. Our ultimate goal is to save our customers in Perth precious time and money.
Lesley provided comprehensive and well researched advice that has enabled our organisation to take advantage of cheaper power supply options, and has worked closely with me to complete the changeover in a timely and efficient manner.
Benedictine Community of New Norcia
I would recommend Lesley and Carbon Energy to anyone, who like me thought they were paying too much for their electricity
Plantation Pulpwood Terminal
The analyis and the information given to us was easy to understand and the outcome was very positive in regards to savings for us.
TRUSTED BY COMPANIES THAT YOU TRUST
TRUSTED BY COMPANIES THAT YOU TRUST








CONSIDER THIS BEFORE HIRING AN ENERGY BROKER IN PERTH
When you are negotiating a contract with Perth Electricity suppliers, you need to consider the following:
What are my Energy rates made up of ?
Some Perth based Electricity suppliers charge peak, off peak and supply charge separately. Some charge flat rates and impose a cap on maximum demand.
What price adjustments may occur during my contract period?
Is there a CPI component, price reset adjustment, load control fee, metering fee, maximum demand charge?
Is my price fixed? Will the electricity suppliers pass through additional charges?
What is minimum take? What happens if I couldn't fulfill my contract obligation with my Energy supplier?
Is my price bundled? Does it include network cost, renewable cost capacity charges etc?
Some energy suppliers prefer to offer an unbundled offer, passing through all the risks to the end user you the customer.
Be very cautious with this sort of practice, as failing to understand the implications of unbundled offers will create a significant risk to your business.
We grow our business through word of mouth. We have thousands of happy customers who repeatedly use our service to look after their business energy tenders.
We put our customers at the centre of everything we do. We always strive to get the best results for our customers, because they are the reason why we are the largest Energy Broker in Western Australia.
If at anytime during the process we do not demonstrate professionalism, transparency and honesty you are more than welcome to walk away.
This is our promise to you.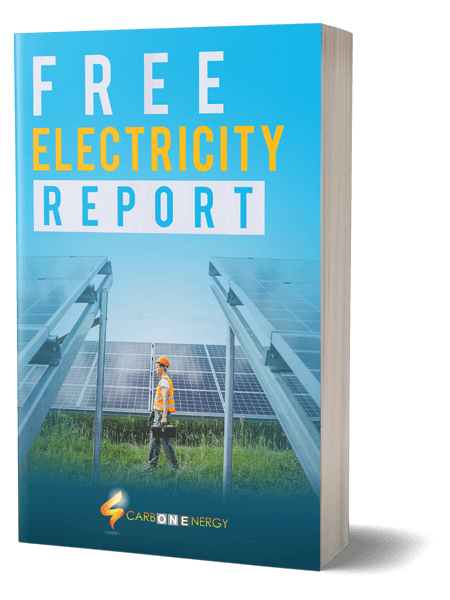 Get a Free Copy of Our Report
*By providing your email address you consent to receive educational content from us
See how much we could slash your business power bills by filling the form on the right side.
See how much we could slash your business power bills by filling the form on the bottom.