I am employed by a large not-for-profit country based organisation, and am always seeking better ways of managing the services and suppliers we deal with.
When I was initially contacted by Lesley to discuss the power supply arrangements I was unsure how she would be able to provide a better service for the organisation, as many other companies had contacted us in the past offering similar services, but none had ever been able to work through the complex nature of the power supply issues attached to our country location.
Lesley provided comprehensive and well researched advice that has enabled our organisation to take advantage of cheaper power supply options, and has worked closely with me to complete the changeover in a timely and efficient manner.
I commend Lesley's professional approach to helping our organisation work through the difficult and complex transition, and look forward to working with Lesley in the future.
Roy G
Benedictine Community of New Norcia

———————————————————————————————————————————
To whom it may concern,
I was contacted by Lesley Hough of Carbon Energy in early 2013 re saving money on electricity bills.
This was quite timely as I'd recently approached my current supplier for a better deal but was unsuccessful.
Lesley explained the whole process to me and I was more than happy to go through that process as there was no
charge to us for it. Lesley got back to me promptly and explained that unfortunately at that stage there was no better deal than the one we were currently on.
I thanked Lesley for her attempts and she explained that she would get back to me if an alternative supplier appeared.
Lesley did get back to me within a few months and explained that there was a new player in the energy market that could potentially save us some money.
I approved Lesley's request to source us a better deal and within a week or so Lesley was back to me with a better deal that we have since changed to.
I have found dealing with Lesley and Carbon Energy to be very easy; at no time did I feel pressured in the least.
I would recommend Lesley and Carbon Energy to anyone, who like me thought they were paying too much for their electricity
Yours sincerely,
Ray C
Plantation Pulpwood Terminals Pty Ltd

———————————————————————————————————————————
My name is Paul and I own a number of Jetts Fitness Centres, we had this service done for our centres and I found Rama and the team at Carbon Energy Expert all very helpful and the experience was very positive for us.
The analyis and the information given to us was easy to understand and the outcome was very positive in regards to savings for us.
I would recommend this easy service to anyone that wishes to save some money on energy in WA.
Paul C
Jetts Fitness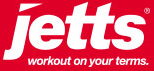 ———————————————————————————————————————————
We have been approached by a number of energy consultants in the past to review our energy use but we have always felt we could deal with it in house.
When Carbon Energy Expert presented their risks and cost free proposal, we decided to take this opportunity onboard. Their Manager Rama Kusuma is knowledgeable, professional and approachable. His understanding of the energy market in WA is second to none; we believe we can put our trust in him to manage our gas tender process.
Carbon Energy Expert organized everything for us from gathering all the energy data, analyzing our current usage and the cost for each retailer. After they stepped in our current retailer improved their offer by $6000, this is something that may not have been achievable if we had done the negotiation our self.
I was very pleased with the outcome and would trust them to handle this again for me.
Linda M
Amana Living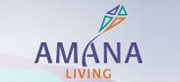 ———————————————————————————————————————————————
Hello Harley
I wish to thank you for your most accommodating and professional service. I particularly want to express my gratitude for your exceptionally prompt work: I gave you a very tight deadline and your ability to finalise our new Agreement by the required date was most impressive.
You made the process so very easy and have given us confidence that we have achieved a very good outcome in terms of our ongoing supplier and most advantageous rates.
I would be pleased to recommend your service to others.
—————————————————————————————————————–
I have used Carbon Energy for the negotiations for power at the Silver Sands Resort in Mandurah.
The negotiations on our behalf were handled efficiently and the information that they supplied was more than I expected.
They made the process easy and hassle free for us to get the best deal that was available.
I have since had Carbon Energy manage the supply of power for a large strata property that I am involved in.
Once again the outcome was very well handled by Carbon Energy and a successful result was obtained.
I cannot see why anyone would go through the process themselves when you can have a company like this do it for you.
Thank you to the staff at Carbon Energy for their efforts for us.
Ivan H
Silver Sands Resort