How to Compare the WA Electricity Suppliers?
How many electricity suppliers in WA do you know? Which one is your preferred energy supplier?. With the increase in energy pricing and the changes that the energy industry experienced over the last year, a question is rising from the masses: "Who is the best energy supplier in Western Australia?". With more than five energy suppliers competing for the market, the WA energy market is firstly bustling and secondly confusing. Therefore it is crucial to keep in mind that there will always be better options for your energy consumption. You can always choose the supplier for your electricity contract for yourself.
Take a look at how your business benefited from a well-adjusted energy contract and how you as a business owner may have more peace of mind thanks to the excellent customer care from the supplier. After all, you can't be bothered to deal with the teeny bits of energy procurement all the time.
You are probably asking yourself, "Why do I need to do this?" Look at the various energy suppliers in Western Australia, each has their own set of pricing policies and customer service, which may offer you more than your current supplier. See which energy supplier suits you best and how they will add value to your business.
Do you know how many energy suppliers there are in Perth WA?
Find out more here: A Complete Guide to the Various Energy Suppliers in Perth WA – Synergy is not the ONLY ONE!
Energy Suppliers In Western Australia: Review
For your information, Synergy is by far the most used energy supplier in WA. But only because the residential customer has no say in the matter. However, as a commercial customer, you have more leeway in choosing the energy supplier that suits you best! Generally speaking, there are two types of energy suppliers in WA;
a. SWIS Operators
These are your local energy suppliers based in Western Australia; they accommodate their customers within the area called SWIS or South West Interconnected System. These suppliers focus on the more populated urban areas in WA — ensuring stable and affordable energy supply to WA residents and businesses alike.
These suppliers serve their customers only in WA and aside from the Government-owned Synergy there are Perth Energy, Change Energy, Amanda Energy and others.
b. National Supplier
These are the big boys, the massive energy suppliers that have reached other states other than just WA. Allowing them to offer their service with coverage well beyond the SWIS operators.
The suppliers included in this category are Alinta Energy, AGL, and Shell Energy.
What are the costs that make up your electricity bills?
Find out more here: Find out What are the Costs and Fees that Make Up Your Commercial Electricity Rates – You need to Know!
What Differentiate These Energy Suppliers?
We have covered the energy suppliers in WA, but aside from their coverage and the entities that back them up, what else separates these energy suppliers? Is your energy supplier truly capable of offering you the best service possible?
a. Type of Energy Supplied
The energy suppliers are the energy distributor. However, there are differences in what kind of energy supply the supplier can offer. The WA Government has many regulations in regards to the energy industry. One of the regulations is that the suppliers require licensing in order to operate and supply energy to the customers.
The licensing and permit are issued by the Economic Regulation Authority, hence it decides what kind of service and products the supplier can offer you; gas, electricity, both and even renewable energy. However, some energy suppliers can only supply either gas or electricity.
b. Customers Chartered
Aside from the regulated energy supply, the energy suppliers also differ in terms of the customers they are allowed to supply. This is majorly related to the location and the supply line of the suppliers. Please note that they subject themselves to limitations of the scope of their supply lines and may face difficulties in supplying energy to their customers.
However, the energy suppliers are only allowed to charter the commercial customers (for electricity) and commercial and residential customers for gas.
As business owners, you may need to find an energy supplier capable of both stable and reliable supply. Gain some peace of mind by ensuring your business will not suffer from any troubles or issues with the energy supply.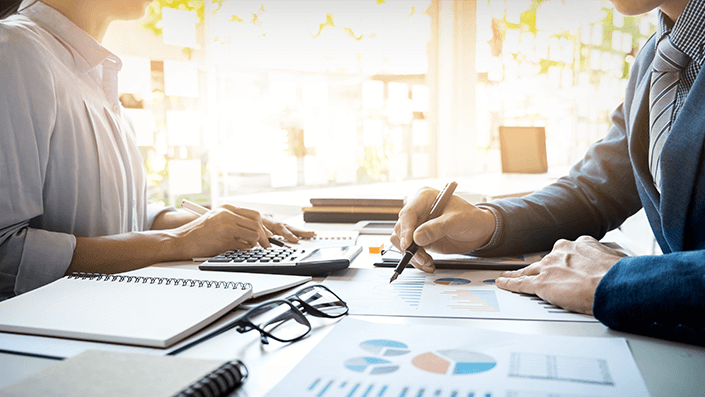 How To Choose The Best Energy Supplier For Your Business?
Now that you clearly understand what differentiates the energy suppliers consider the essential key points when choosing your energy supplier.
a. Pricings and Quoting Policy
The most apparent quality to consider is the supplier's pricing and quoting policy, especially concerning the consumption rates and the breakdown of the costs and fees involved. Hence regular energy audits are needed to ensure that your energy contract is always cost-effective and financially efficient.
The WA energy suppliers have different pricing schemes and quoting policies, which may benefit your business if managed correctly. However, there are also some risks and exposures that will cause you some headaches. Avoid those problems by better understanding the contract terms and conditions.
b. Risk & Exposure Management
Take a look at the terms and conditions applicable to your energy contract; if you read the fine print, you will see several penalties and fees involved if you or your business violates the agreed terms of the contract.
It won't casually result in termination of your contract; however, it may affect your business financially as the suppliers will impose additional charges if a particular violation or issue occurs.
c. Suppliers Capabilities
Find the energy supplier that offers you superior service and is always ready to assist you through any potential issues or risks. Take your time to honestly go through the services and support offered, primarily to ensure your energy consumption is securely covered.
Take the best service offered by the suppliers that guarantees your business energy safety, protection and support.
How to compare the electricity prices from WA suppliers?
Find out more here: Find out How to Compare Commercial Electricity Rates – All You need to Know!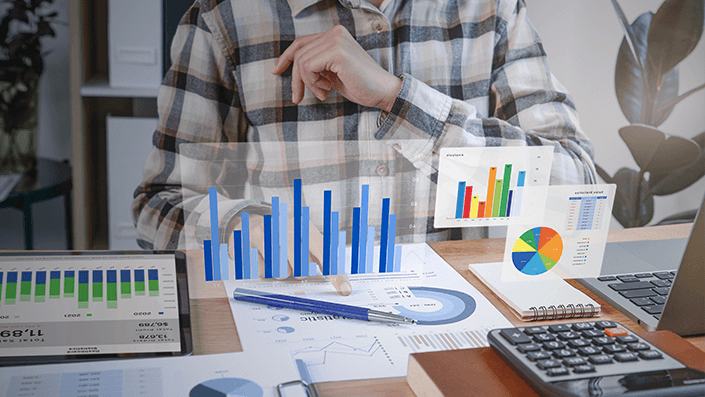 Best Supplier VS Cheapest Supplier: What The Difference?
Now, to tackle the complicated question of what differentiates the best supplier from the merely cheap commercial energy suppliers. We simplify our essential points to comparison based on three major categories, namely:
a. Customer Service Experience
You must have found the entire energy procurement process full of hassles, things could quickly go wrong, and your business well-being will be at stake. You were making the whole experience mundane and too demanding.
Spare yourself from the constant headaches by choosing the energy supplier that offers not only quoting and pricing services but also superior customer support and problem-solving services that allow you to take a liberating breather. Find the peace of mind you truly deserve to focus on your business development by having a dedicated energy supplier team to handle your energy management efficiently.
b. Dedication and Support
As a business owner, be advised that you have total control over the choice of your business's preferable energy supplier. Meaning you can easily switch your energy supplier if you have received non-sufficient service and support from your current supplier at the end of your current contract.
As a customer, you are entitled to the best service and support which ensures your business is safely protected from any potential risks and exposure. Meaning the supplier is obligated to provide any support or assistance you may need in the future. Especially concerning any issues and problems that may arise with your energy consumption.
c. Inclusion and Exclusion of Service
While on the surface, all suppliers offer similar services, be advised that there are significant differences in their package offers. To ensure the best possible outcome for your energy contract, the supplier should provide a complete range of services.
Take a closer look at the suppliers' inclusion and exclusion list of services offered/provided. Then you can decide on which supplier you would like to have as your business energy provider.
And there you have it, a brief look into the energy suppliers' comparisons. Take the opportunity to find the best energy supplier in WA for your business, be mindful of the advantages and benefits you may obtain from having a suitable energy supplier. Start comparing your current supplier if you are already engaged with one, or take the opportunity through our COST FREE Energy Tender. Take a step back and reap full benefits of having Top Energy Specialists in WA to assist your energy procurement, at NO COST, NO RISK and WITHOUT A STRING ATTACHED.