Understanding Your Business Energy Contract
Managing your business energy consumption will require a meticulous risk analysis and proficient level management skills. As business owners, you need to plan your management strategy adequately to prevent any possible issues and points of exposure associated with energy consumption.
Some of the risks associated with your business energy management may cause severe financial damages to your entire business operation. You may find it time-consuming to be dealt with and quite financially tricky to find the correct solutions to each risk you found.
Running risk analysis for your energy consumption is essential to anticipate and prepare yourself in advance effectively. Be advised that we have found that the risks and issues that plagued most WA businesses shared similar traits regardless of size and type of business.
Risk Analysis for Your Business
A thorough risk analysis will identify the risks associated with your business operations. The risk benefit analysis will analyse the issues and potential risks closely related to the arrangement you have on your business energy contract. You will be able to identify and take immediate action to prevent your business from any financial ruin ahead. We would recommend you take the time to conduct a risk benefit analysis before committing to any contract.
It is recommended to perform a risk analysis on your business energy contract during the renewal process. It allows you to eliminate potential risks and exposures and bring to light your business energy consumption issues. Minimum take, early termination, moving premises, auto-renewal, high pricing, and supply issues are the most commonly found.
As a business owner, you will understand how to prevent these issues and best solve the cases above if they are already happening to your business. Take extra cautions by having energy specialists to conduct risk analysis on your business operations regularly.
Take a deeper look at what makes up your business's energy rates, and be ready to cut some unnecessary costs from your excessive energy bill.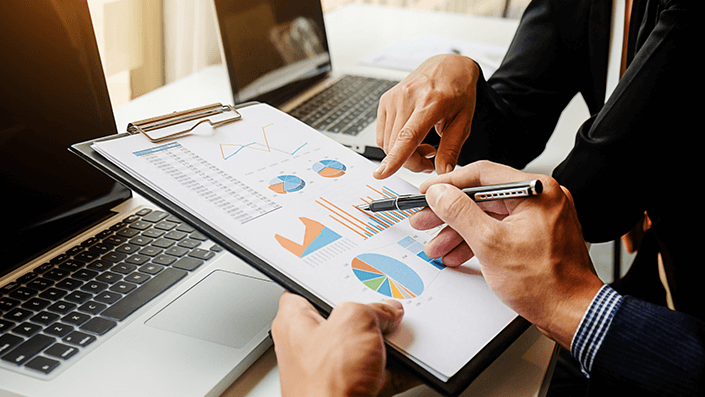 Commonly Found Risks & Issues Through Energy Risk Analysis
There are various risks and issues that your business may be exposed to with varying severity. Please take the time to understand each possible risk and problem. Be advised that a certain amount of understanding of the energy industry is required to conduct a risk analysis.
a. Minimum Take
One of the most commonly found risks on your energy contract, this minimum is a requirement of a certain amount of energy that your business is obligated to consume annually. Failure to meet this requirement will result in extra fees imposed on the customers.
b. Early Termination
Have you ever wondered what will happen if you suddenly have to terminate your contract? The energy supplier will be allowed to impose additional charges to you for ending the contract before the agreed period. The early termination clause is especially risky with the uncertainty of financial growth amidst the COVID-19 pandemic.
c. Moving Premises
Many of our customers have a hard time arranging for the pre-moving and after-moving of their business site. Take note that moving premises, if done right, will be easy and without hassle, but if done wrong, may invoke the Minimum take and Early termination.
d. Auto-Renewal
Auto-Renewal clause is a troublesome issue for business owners, especially those who either neglect their energy contract renewal process or are not satisfied with their current energy contract. Be advised that auto-renewal may lock you for another year with your current supplier.
e. Pricing and Quoting
This issue is a rare occurrence; however, there could be problems with your renewal process. It may result in either the activation of auto-renewal, which means your contract is not processed correctly, or you are subjected to out of contract rates.
Are you familiar with the issues and problems aboved? Those are what our customers often find through the risk analysis process before and after their contract renewal. However, there are other issues that may plagued your energy contract. Contact us if you are having any of these issues and let us know if we can help you solve those problems.
Aside from those risks and issues, Do you know other problems that may be associated with your energy contract?.
How to Manage Your Contract Business Risks Effectively
The next step of risk analysis is finding suitable solutions. Consider the practicality so you can implement to prevent the risks mentioned above and issues from occurring or getting worse if they have already occurred.
a. Regular Energy Audit
The most effective solution to prevent such issues is regularly conducting an energy audit. This will allow you to identify and figure out any irregularities in your business energy consumption. The energy audit also will enable you to assess your energy consumption behaviour with the contract offered by the supplier. Doing audits will significantly benefit your business as it will eliminate wasteful energy consumption behaviour, which will increase your energy efficiency.
An Energy audit acts as both a risk and a benefit analysis for your business, allowing you to assess the risks and highlight the working strategy.
b. Energy Tender
The second step in achieving a better energy management policy is to engage in an energy tender. The idea is to have the energy suppliers in WA compete for your energy contract. Energy tender will allow you to have more cost-effective and competitive pricing from the suppliers. You can also compare and analyse the best offers and pricing that you have received from the suppliers.
Gain cutting edge benefits for your business by doing an energy tender and minimising the financial risks you may face. Allow yourself some peace of mind by avoiding getting screwed when you get your power bill.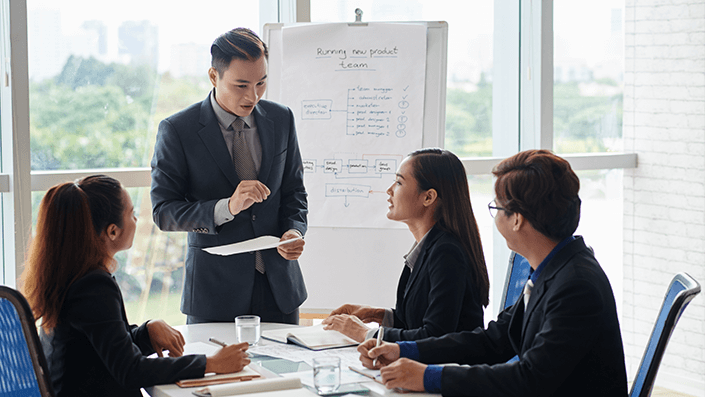 Top Ways to Implement Better Business Energy Management Policy
As we have briefly mentioned before, the steps in doing risk analysis may be too much for you to do while also managing your business. Hence we recommend you try and implement the following strategies;
a. Dedicated PIC for Energy Procurement
The best way to deal with energy bills is through a dedicated person in charge (PIC). You can choose either someone from the accounting department or by making it as part of the responsibilities of the finance department.
Dedicated personnel in charge will allow you always to have someone who keeps watching over the ups and downs of your energy consumption costs. However, there is a slight difference in analysing the risks and exposures of your energy contract. This is since your PIC may not clearly understand the energy business.
b. Third-Party Intermediaries
A third-party intermediary is another alternative that may help your business have a thorough energy audit and tender for your energy contract. This includes but is not limited to the energy suppliers, energy brokers or an external auditor. However, the latter one is rarely able to conduct such a tender.
Let's take efficiency and affordability into account. Finding a third party that does not impose specific fees or unfair expenses will be best. Always make sure you go through their documentation before signing or committing to any agreements.
Doing risk analysis only will not deliver the best results, do not forget to follow up on other immediate actions you can take in order to improve your business's consumption efficiency.
Take a look at other solutions to be more energy-efficient, And prepare yourself to commit to a better energy consumption policy.
What Energy Specialists Could Add to Your Energy Management Policy
The following items are the additional values you may benefit from by engaging with third-party intermediaries. Note that these values may differ from one agency to another. Please practice caution in dealing with any third party.
a. Thorough Risks and Benefits Analysis
As the title suggested, third party energy specialists will help you have a thorough and detailed risk assessment and benefit analysis for your energy arrangement.
With deep business knowledge and years of experience, these energy specialists will be a great asset to your business. They allow you to cut excessive energy bills and provide a risk-free energy contract for an extended period.
b. Cost-Effective and Efficient Energy Policy
To ensure the financial security of your energy consumption:
Take a deep look into each pricing offered by the energy suppliers.
Take out the roots of your financial problems by cutting excessive energy bills.
Find the most cost-effective and competitive rates for your energy consumption.
Compare the prices and the offers from WA energy suppliers, leave no stone unturned and gain some peace of mind from nasty surprises in your power bills.
c. Active and Thorough Customer Support
Unsure of the potential risks and exposures associated with your energy consumption? Worry not; the energy specialists will back you up with their expertise and knowledge in the energy industry.
Your business is in good hands. Take no chances with the suppliers, especially if you already have your hands full in managing your business operations. Leave any troubleshooting and negotiations to the specialists.
d. Minimum Risks & Exposures
Of course, the best value that the energy specialists may offer you is the guaranteed decreased risks and exposures to your energy consumption. Make sure your business is financially secure and will not lose any productivity in day to day operations.
Take a sigh of relief. Your hassle-free days are just a couple of clicks away. Try some risk-free and cost-free energy audits from Perth's Top Energy Specialist.