Is it Worth Investing in Solar?
Do you ever consider switching to solar energy? As a business owner, do you think it is worth investing in? Many Australian businesses have not made up their mind yet.
The idea of solar energy investment is to allow businesses to lower their operating costs while maintaining the same amount of energy consumption. Investing in solar helps businesses with long term affordability for their energy costs, this is especially important with ever-increasing energy costs.
Many business owners consider utilising Solar's self-generated electricity to power their businesses. As many installers would tell you, there are hundreds of "success stories" of WA residential and commercial solar system owners. They are ecstatic about cutting half of the electricity consumption and significantly reducing their power bill.
With the rally for cleaner and renewable energy getting louder than ever, opting for solar energy has quickly become an emerging presence. Especially with the 2050 Net Zero Commitment sparking keen interest in WA business owners toward renewable energy alternatives.
Many of our customers also asked us, is it truly worth it to invest in solar energy? Especially since there are many bogus and shonky installers out there causing damage. However, this question is so complicated that we feel it is important to discuss this topic.
Let's look at the crucial factors before investing in solar energy.
What are The  Advantages of Solar Energy For Your Business?
By investing in solar installation, you will be able to self generate your electricity. As an alternative energy source, Solar has unlimited potential to be utilised. Moreover, solar can be versatile, benefiting small and big energy consumers.
Your solar installation can be easily adapted and utilised for any business operation with proper planning. Take a look at the various advantages of solar energy;
By installing solar panels, your business will be able to generate electricity by itself without being overly reliant on the grid. With precise planning, you will be able to generate enough power to alleviate the volume of your business's energy consumption. In the long run, you will be able to lower the cost of your energy consumption significantly!.
Moreover, you will be able to export excess electricity you generate to the grid for some remuneration from the energy supplier. Providing an opportunity for you to benefit more from the excess electricity you generated.
Take a look at the WA buyback scheme and how to best arrange for your energy export approach.
Energy Requirements Coverage
By utilising solar energy, you will be able to power your business energy consumption even when you are consuming tremendous amounts of energy. It lowers your dependence on grid generated electricity, significantly reducing your long-term consumption costs.
Solar energy provides an endless supply of energy harvested directly from sunlight as an alternative energy source. In addition, solar requires little to no effort on maintenance and is long-lasting to ensure your business benefits from the investment.
It also offers versatile implementation; it powers up your machines and lowers your business energy consumption up to 44 percent when your solar system operates.
Take a look at energy contract options available to your business, and learn which one will benefit you the most.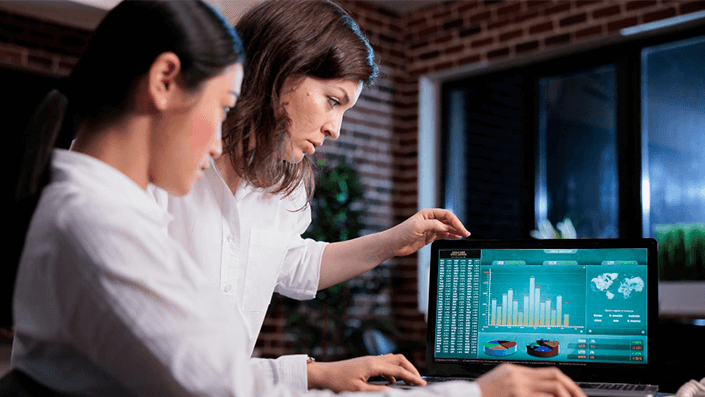 Is Solar Worth it in Western Australia?
Based on the media statements from the WA Government, do you know more than 400,000 WA homes and businesses, of which roughly 36% of active energy consumers now have rooftop solar installed?. With the ever-increasing energy prices in WA, solar has become one of the primary solutions to reduce operating costs for businesses while maintaining similar productivity.
With its vast territory and 265 days of stable Sunlight, Western Australia benefits significantly from solar energy
Investing in solar energy will allow you to self generate your electricity for an estimated 64% of your annual consumption volume
Moreover, investing in solar will allow you to break free from the vicious cycle of the energy rate increase. This means you will be able to save money from the excessive pricing for your energy consumption, but you will also save much more  money in the long run, thanks to suitable climate and sunlight exposure.
How Much is the Solar Rebate in Western Australia?
The Australian Government provides support to those considering switching to renewable energy. The state rebate program and the buyback schemes it has made switching to solar energy more attractive than ever before; however, the amount the government offers does vary significantly.
In order to precisely calculate your solar rebate, you will need to understand the following factor;
This refers to the combination of your entire solar system, combining the size of all your panels based on the manufacturers' power rating. The easy way to calculate this factor is to convert your solar size from kW to Watt.
This refers to the number of years between the year you have your solar installed to the year of 2030 when the Government rebates program ends. Meaning, with each passing year you get a lower rebate and it will affect your savings bottom line.
Your rebate will be affected by the location of your solar system, especially if it is related to the different zones and the amount of Sunlight you received. The zone goes from zone 1 which is the area with the most Sunlight down to zone 4 which is the area with the least amount of Sunlight.
These zones are assigned different ratings, symbolising the efficiency of the Sunlight towards your solar installation. The zone ratings are:
| STC Zones | Rating |
| --- | --- |
| Zone 1 | 1.622 |
| Zone 2 | 1.536 |
| Zone 3 | 1.382 |
| Zone 4 | 1.185 |
Prices of the Small-scale Technology Certificates (STCs)
The best illustration for the STCs are tokens which you exchange with a certain amount of money, the value of the STCs changes regularly. The STCs value is a subject of the fluctuations of demand and supply, however if you entrust Carbon Energy to handle the STCs exchange on your behalf, then the price per STC is fixed at $36.
Let's take a look at how to calculate your solar installation rebate, first you will need to determine how much STCs you are eligible for;
Number of STCs = System Size x Deeming Period x Location Rating
Then, calculate the number of STCs with the price of STCs ($36 per STC with Carbon Energy, for example).
    Rebate/Saving = Number of STCs x Price
Aside from the Government rebate, explore the favourable policy from the WA government. Take full benefits of the rebate offered to install solar systems. By investing in a small-sized solar system, you will be able to receive a particular discount on the total costs. This will drive the entire cost down.
Calculate your total energy consumption before thinking about solar energy; ask yourself again if going into Solar is what is best for you and your business? Do you know that solar energy is produced in bell curve patterns? Meaning it started low early and peaked around noon before slowly reducing in the evening. But still, it offers considerable savings for the percentage of your energy consumption
Take a look at our tips on how to reduce your business's carbon footprint.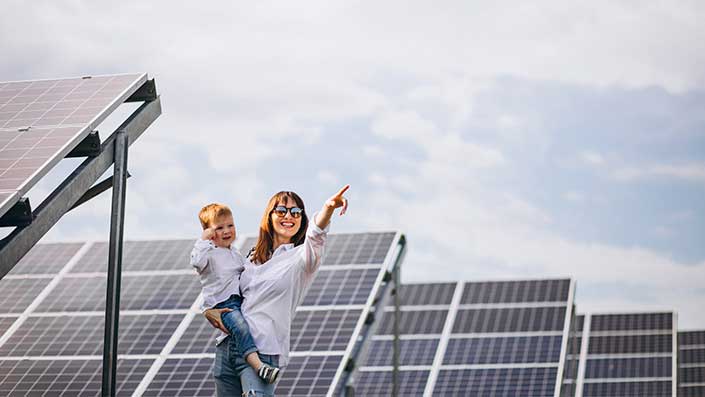 Solar Energy Return on Investment
With the ever-increasing energy costs for your business, it will be hard for you to maintain cost-effective business operations. Exploring alternative energy options will better arrange your short-term and long-term energy costs.
Solar offers quick paybacks and investment returns considering the high capital used for the initial investment. When calculating the Solar Energy Return of Investment consider payback period, installation cost, feed in tariff and solar energy production. The details are below;
Always find out about this before committing to any solar installation plan. The payback period refers to the time required for your solar installation to pay for its costs. This payback is achieved through two critical factors:
One of the most significant factors to consider when investing in Solar is the installation costs breakdown. It will significantly affect the investment and how it translates into the performance of your solar installation,
The solar installation explores the same debate, should you go for prices, or should you consider long term investment performance?. You will face this eternal debate, especially when deciding on sizing and equipment for your solar installation.
There are three types of costs you need to consider:
Even before there is anything done, there are already some costs involved. This part is vital as it lays the groundwork for your future investment. It involves a thorough energy audit to ensure the precise energy consumption volume. It will help you develop the most suitable and efficient solar system sizing.
This first part also covers some preliminary aspects essential to your investment. You are starting from the installation model drafting, site review/inspections, and the lodging of all the required paperwork.
The mid-installation stage is pretty straightforward; you will look at the installation process and follow up on the entirety of the process.
Specifically to correctly choosing the various options of equipment and the types of system you might want to consider. This part also covers the entire process of installation, which you can fully supervise should you be keen to.
After completing your installation, your solar installation requires little to no attention. Occasionally, you will be required to arrange for a maintenance team to clean up the solar panels and do a six-month review of the system performance.
Energy Costs Diversion/Savings
A precisely planned solar installation will be able to cover up to 64% of your total electricity consumption, taking away the need to pay for the electricity your business consumes.
Through your solar energy installation, you will be able to diversify the need to consume energy from the grid to self-generated electricity. Hence you can calculate the payback period by comparing the initial installation costs against your current energy cost estimation.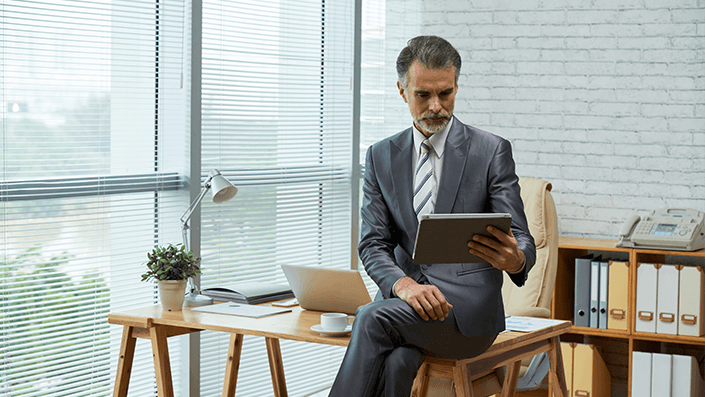 Another lucrative offer from having solar installation is the opportunity to get extra money through the buyback scheme. In return for exporting the self-generated solar electricity, you will receive some remuneration from the suppliers.
From yesterday (31 August 2020), new residential solar power systems installed in Western Australia will no longer receive the REBS or 'Renewable Energy Buyback Scheme' solar feed-in tariff of 7.135 cents per kilowatt-hour. Instead, it will receive the DEBS or 'Distributed Energy Buyback Scheme' that will instead pay:
Three cents for each kilowatt-hour of solar electricity fed into the grid for most of the day,
Ten cents for each kilowatt-hour exported from 3:00 pm until 9:00 in the evening.
However, be advised that not all suppliers implement solar buyback, and you will need to check with your current supplier before having solar installations. Should your suppliers offer little to no tariff, you can choose to switch your energy supplier through a tender service.
Upon completing the payback period, your solar installation's extra savings provide surplus money for your business.
This allows you to enjoy your self-generated electricity at near-zero costs, which increases your bottom line even further.
With an expected lifespan of 25 years, your solar installation will offer substantial savings over the years while generating electricity. With proper sizing, one can get the return on their investment in 4 to 6 years.
We suggest you do a thorough audit of your energy consumption to help you develop efficient planning for your solar installation. It explores your energy consumption pattern, allowing your solar system to be precisely designed to ensure efficiency.
Take full advantage of solar financing options and enjoy attractive energy cost savings, choose the best options for your business and explore all the benefits solar energy can offer!.
Get a free quote for your solar – WITHOUT a string attached!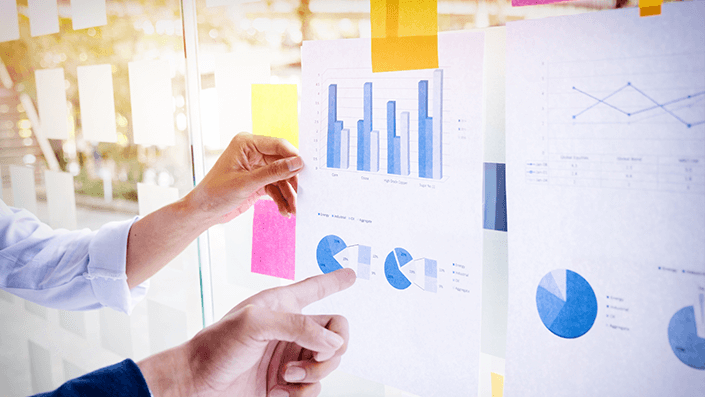 What are The Risks & Potential Issues Involved With Solar Energy?
No matter how attractive solar energy is, you must always be vigilant about installing solar and its various risks and issues. This pesky part of the investment ranges from different severities and may require more attention than you initially thought.
Let's take a look at some of the commonly found risks with Solar Energy;
Low Quality Solar Installation
We often find that business owners are reluctant to install solar due to the many cases of low-quality solar installations. These shonky Solar systems are either not working correctly or are low-performing in generating electricity.
Prevent this issue by actively partaking in your solar installation process and taking the extra steps to audit your energy consumption and how your solar installation will perform through the simulated solar-generated electricity result.
One of the most common issues with solar installation is budgeting. It might be unlike the old saying, "The Bigger, The Better", as we have observed in many cases that businesses buy large solar systems and are overspending their budget on a solar system unsuitable for their energy consumption. Especially with the costs and charges related to the installation process, we highly objected to the notion of selling the customers overblown solar systems.
The cure to this risk again lies in the pre-installation process. While it seems annoying, you will need to pay attention to the entire planning and preparation for the sizing of your solar system.
This one is a fascinating case, as you are probably well aware that installing solar will help you reduce the amount of energy you consume. It will significantly affect the suppliers' income, and there is a 100% certainty that the suppliers will adjust your current energy rates to recover the losing number.
Be advised that most energy arrangements will impose minimum take adjustment, making it very disadvantageous for your solar energy consumption. Therefore we would advise you to do proper negotiations with your suppliers to develop favourable arrangements for your energy contract consumption.
Please take a look at our guide to better manage your energy consumption.
How to Maximise Your Solar Energy Investment?
Investing in solar energy requires substantial preparation and funds. Hence it should be done carefully to ensure favourable results for your business. With years of experience and many cases we have observed, we would like to offer our tips to optimise your solar energy investment.
As you probably have observed, thoroughly preparing your solar investment plan will require you to understand your business energy consumption behaviour. Take this seriously and fully understand your energy consumption profile, meaning you can gather data on how your business consumes energy down to the last minute.
Establishing your energy consumption profile will allow you to develop the most suitable solar system for your business, both from the sizing, performance and, more importantly, the costs. Doing an energy consumption audit will help you explore the different parts of your investment to ensure the best results.
The most important part of your investment will be calculating and estimating your solar investment's impact on your business.
Make no mistake in taking a hasty decision over the entire process. Take your time in learning all the crucial factors involved in your investment. Be very meticulous in choosing the right size for your solar installation, picking the correct type of equipment and parts and reviewing the simulation for the performance of your solar systems.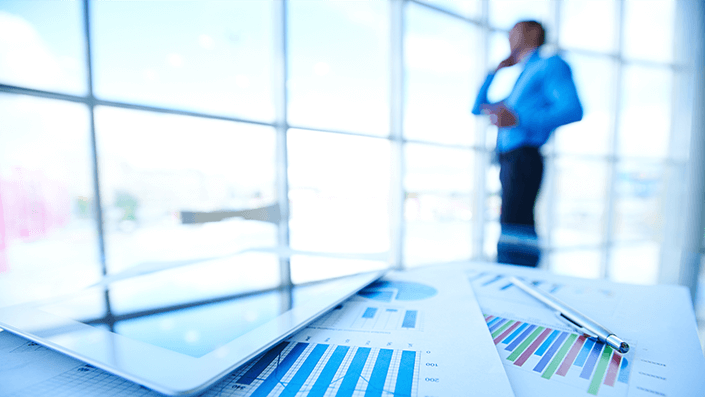 Consulting Energy Consultant
Energy consultants or brokers such as Carbon Energy are qualified to help you with all of the hassles and confusing bits. We will present all the crucial matters in a simple Spreadsheet Form so that even the most unqualified person can understand it all
At Carbon Energy we are learning more day by day as the Solar and Energy Markets are changing and we have to be up to date with all that we do for our customers. That is why all our quotes to our Customers are checked and analysed not once or twice but three times to ensure we are getting the best deal possible for our customers.
Carbon Energy only deals with the Best Qualified and Reliable Solar Companies in Perth Western Australia. For that reason alone, you should consider using a consultant, but more than that we are transparent and honest with our recommendation and here to help with anything we possibly can.
Carbon is our name, Energy is our game, and the game is on when it comes to our customers and their Energy needs. Speak to one of our energy specialists to get a free commercial solar quote on 08 6460 1613. We guarantee you our commercial solar quote will make you very happy or we will give $100 to a charity of your choice.