What is Solar Energy?
Solar Energy and Solar Power
Solar power comes from solar energy conversion through the solar panels or photovoltaic (PV) cells from the sun. The solar panels harvest through a device called an inverter, which converts the sunlight into usable electricity. The electricity can then be either consumed for your needs, stored in batteries, or exported to the grid. By having a solar installation system, you have an alternative option to a better and more efficient renewable energy source. Western Australia has a large amount of sunlight exposure. Solar will become a beneficial asset to reduce the dependency on fossil-fuel generated electricity. Moreover, solar power has a wide range of compatibility, which means it can be adjusted to suit your needs. The solar-generated power can accommodate your heating-cooling systems while helping you to reduce your energy consumption cost.
If you want to learn more about solar investment, read our article about Buying Guide for Commercial Solar.
Commercial Solar Power
As a business owner, you might want to consider investing in solar. Commercial solar is one of the most efficient ways to reduce your business electricity costs and improve your operational productivity. Having solar installation provides better options for your business operation; it allows you to adjust and develop more ways to utilise your energy plan. You are no longer entirely depending on the electricity produced by the Networks grid. Carbon Energy can help you negotiate with your electricity provider to adjust your electricity bill once you have decided to go ahead with the solar installation.
Furthermore, investing in commercial solar will benefit you in the long-run; the benefits depend on your initial planning. Some companies have profited from the small scale technology certificate (STC) financial incentive/subsidy that reduces their initial investment's financial burden. Suppose your solar installation produces more than 100 kWh of electricity. In that case, you will be entitled to the Large Generation Certificate (LGC). Instead, you will receive a certain amount of financial incentive as per the amount of electricity you produced per annum based on the rate decided on the Government's policy. After the solar installation is done, there are also opportunities where you can export the excess amount of electricity harvested to the Network grid in return for an amount of feed-in-tariff. You can read more about the Renewable Energy Target scheme to see more information about the benefits.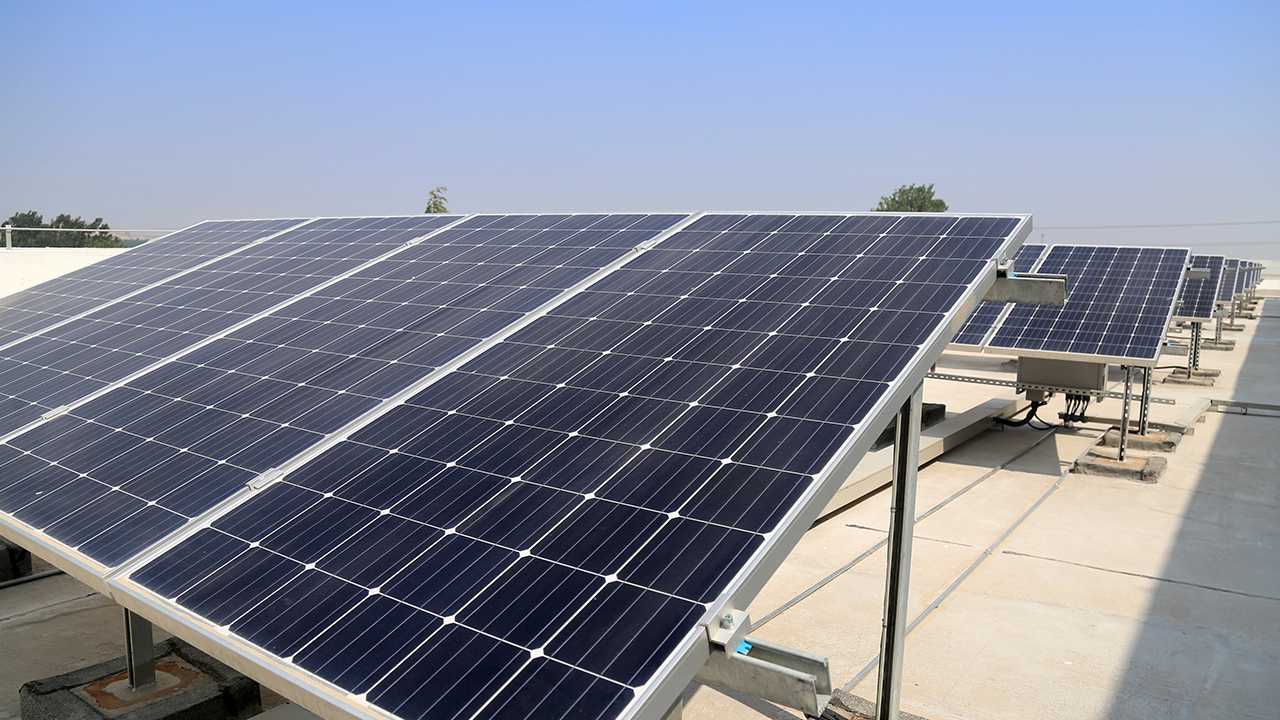 Benefits of Solar Power
Solar power has several advantages compared to conventional fossil-fuel. Investing in solar energy will bring your business tremendous benefits. The benefits of solar energy are as follows:
a. Abundant Energy Source
Australia has immense potential in utilising solar energy, and we enjoy our sun for almost all of the year with significant sunlight exposure. This means that once your solar installation is up and running, there will be a possibility that you can keep on generating solar power to fill your needs. With several upgrades, you can start storing the excess energy and export it to the networks grid in return for a certain amount of financial return from your supplier. Another option is to lease the solar power to your tenants.
b. Reducing Your Business Electricity Bills
Since 2009, there has been quite a significant rise in electricity rates. This is especially risky for businesses with high electricity consumption because it will raise their operational cost. Solar power will provide a much better option for your energy needs. Having solar installed will enable you to cut a significant amount off your electricity bills. After the installation, you will use less electricity from the grid since your electricity is self-sustained. This will significantly reduce your electricity bills and lessen your dependence on the electricity from the grid. By investing in solar energy, you gain values that will improve your business efficiency while reducing your operating costs.
c. Alternative Energy Plan
Investing in the solar panel will also enable you to adapt to a broader operational plan with your self-generated energy and the Network's grid at your disposal. You could become a more self-sustainable entity without relying too much on the suppliers' energy. With further adjustments (Batteries), it is also possible for you to store energy to help you stay sustainable when the network grid is having troubles. This will give you an advantage over your competitors.
Benefits of Solar Power Investment
The most attractive benefit of investing in solar is its longevity of performance. If your business is running as expected, you should recoup your investment in the panels and installation within 5 to 10 years. Keep in mind that most solar panels come with a 25-year warranty. Better yet, some Western Australian electricity providers will buy any excess power your panels generate. If planned right and done correctly, a solar installation may keep running efficiently for ten to fifteen years before needing any drastic maintenance.
Evidence suggests that global solar power capacity could increase from 5 to 32 per cent of global power capacity by 2040.


The lifespan of solar installation is usually more than 25 years. The majority of investment costs are incurred upfront with the minimal ongoing cost.


With climate change, pollution and natural resource constraints, investing in solar will raise positive public sentiment towards your business.


Investing in solar is relatively safe and does not risk potential problems or negative impacts on the surrounding environment.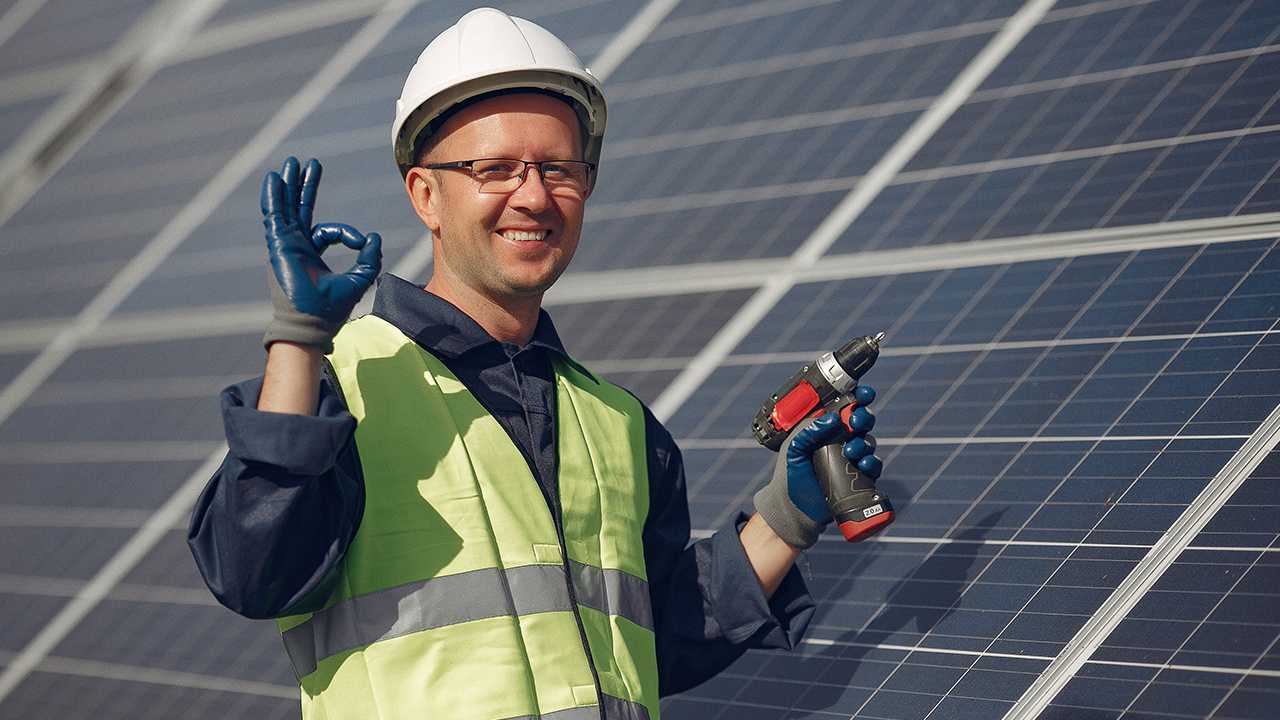 Carbon Energy as Your Prefered Solar Energy Partner
Carbon Energy is here to assist you in your attempt to save your business from excessive energy bills. Our energy specialists possess immense knowledge and vast experience in the energy market. Engaging us to manage your energy requirements will be the best decision to start reducing your power bills.
Our approach is honest, professional, and we put you at the centre of everything we do.
We will perform the following steps to assist your company:
Analyse your current energy cost and consumption.


Draft suitable solar system designs and analyses each design for a maximum Return of Investment (ROI). We make sure only the absolute best system for your business.


Tender your energy supply to ensure your energy contract is still the most competitive in the current market.


Analyse terms and conditions of the energy contract (If to be in place).


Provide one-stop energy solutions for your business, that cover electricity, gas and renewable options. Summarise the system quote and offer in plain, simple, and easy-to-understand language, enabling you to make an informed decision.


We will save your time, and do all the painful work for you. We access you the best solutions in the easiest, secure and convenient way possible. Haven't used an energy consultant yet? Why wait any longer? Whether you are looking to save on electricity or gas or commercial solar, we can help you find the best deal for your business needs.
Please speak to one of our energy specialists to get a free energy cost audit (valued at $2000) on 08 6460 1613.